Sustainable Floristy
Our planet is under severe threat but there is no reason why we shouldn't be able to enjoy the beauty and wonders that nature provides without harming it! You would be shocked at how much plastic and non-biodegradable product a florist can get through.
Card picks, trays, cellophane, and floral foam to name just a few. I have started to make inroads in this area with these substitutes and will continue to source new and innovative products.
On the flower front, we have discovered some fabulous local producers and will tell you more about these as we learn and develop into 2021
How can you help?
If you have a garden hedge or tree that you are cutting back, please let us know as offcuts are always very welcome.

Our Hearts are made using a wired open frame and are mossed and decorated using seasonal flowers.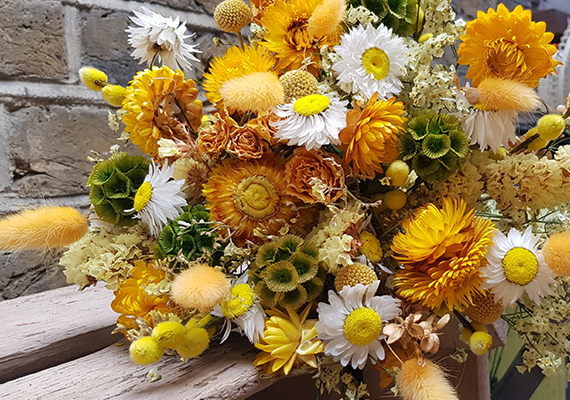 Dried Flowers
Wastage is a huge issue in floristry by using stems as picks we have come up with a solution to use what would normally be thrown away. On the flower front, we have been experimenting by drying out stems and have been delighted with some results where as others havent worked out quite so well!
Mostly the stems we dry will be used in our dried flower bouquets, Christmas wreaths and workshops.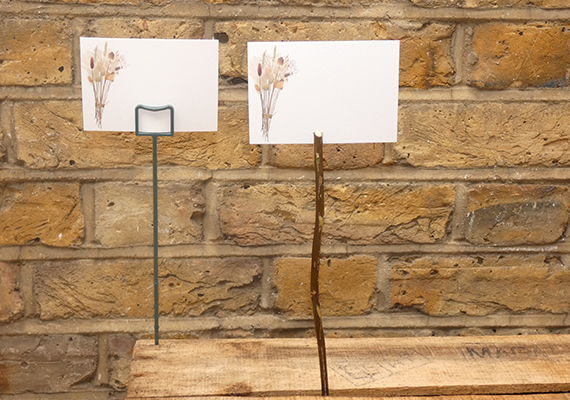 Card Picks
Designed to display your message accompanying your flowers. With our sustainable option, you will find will be a woody flower stem with your card inserted.
No more plastic picks by Autumn 2020.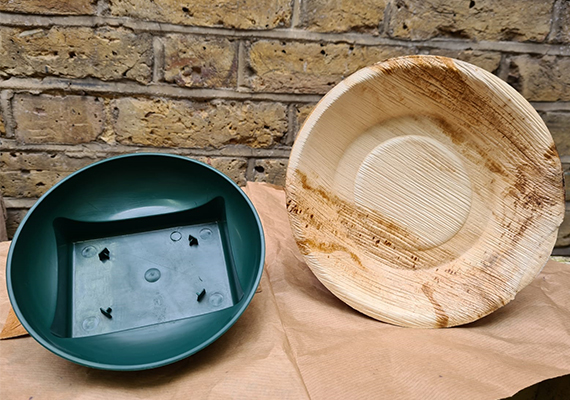 Trays
Plastic trays are used to hold oasis in, these are uses mainly for funeral flowers and table displays.
Moving forward we are investigating the suitability of palm leaf trays. These little beauties will be used instead of plastic trays. A work in progress!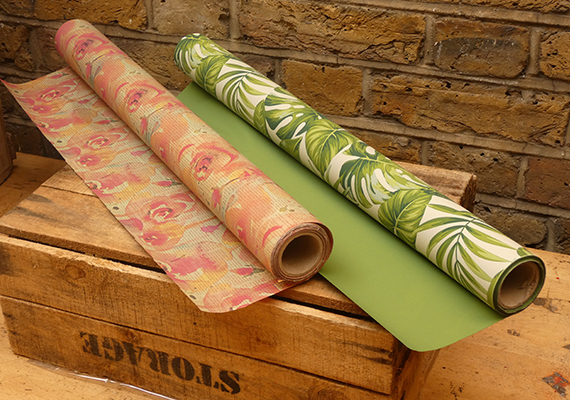 Cellophane
Although cellophane does break down, it can be made up of harsh chemicals. We source eco-friendly cellophane and wherever possible we choose to use craft paper.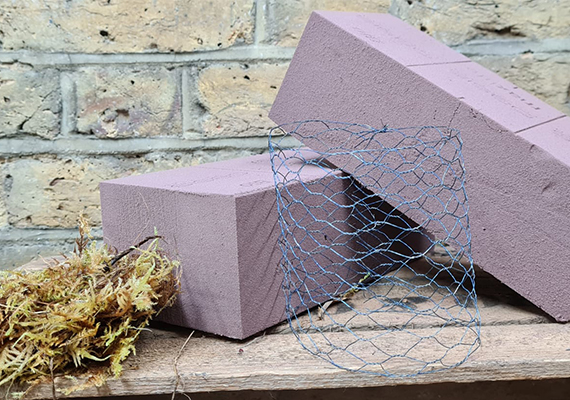 Florist Foam
Floral foam is not only incredibly bad for the environment, it's made by reacting phenol and formaldehyde with each other to produce the plastic. Air is then added to turn it into foam. That foam is treated with detergents to give it the unique ability to soak up water. Therefore is also bad for us too!
We are now using moss and wire alongside our other sustainable products, so we can create a biodegradable base for the majority of our arrangements.